The new My Clueless First Friend trailer released today is adorable, as it shows high-energy and quite rowdy but incredibly friendly Taiyou Takada's first meeting with the ridiculously introverted Akane Nishimura.
A girl who is either ignored by her classmates or bullied. Until, of course, Takada arrives and just doesn't seem to be able to leave her alone.
Soon Akane has her very first friend.
Sure, Takada may be as clueless as they come, but at least his heart is in the right place and he likes her.
The adorable My Clueless First Friend trailer is the second one released for the anime, which is based on the popular manga written and illustrated by Taku Kawamura.
It also features a snippet of the anime's opening theme song —  Reina Kondo's 'Alcor to Polaris'.
Here's what you need to know about the My Clueless First Friend manga
The My Clueless First Friend manga is currently being published in English by Square Enix, who has this to say about its plot:
Opposites attract when a cheerful airhead meets the resident wallflower of his new class in this heartwarming, slice-of-life school comedy series!

One lonely, gloomy fifth-grade girl is the target of her classmates' relentless bullying and teasing—that is, until a new kid arrives on the scene. Friendly Takada is as clueless as he is well-meaning, but somehow he possesses the magic ability to start drawing "Grim Reaper" Nishimura out of her shell.

As the elementary schoolers experience all the fun of a childhood summer together—from going to the pool to picking sunflowers to watching fireworks—an unusual friendship blossoms!
The first volume of the My Clueless First Friend manga came out in English on March 7th, with the next one due to be published in June, and Volume 3 not due until September.
Unfortunately, with 13 volumes out in Japanese so far, and the snail's pace at which Square Enix is going in publishing them in English, it will probably be 2030 before every volume appears in a language many of us can actually read.
Darn!
The anime adaptation of the manga (known as Jijou wo Shiranai Tenkousei ga Guigui Kuru in Japanese) is being directed by Shigenori Kageyama (Dynamic Chord), with series composition by Takafumi Hoshikawa (screenwriter of Candy Boy: Nonchalant Talk of the Certain Twin Sisters in Daily Life), and character designs from Chikashi Kadekaru (Mieruko-chan).
Studio Signpost is in charge of anime production.
Watch the new and very fun My Clueless First Friend trailer below. The anime will premiere on April 9th in Japan, and on Crunchyroll outside Japan.
RELATED: First My Clueless First Friend trailer shows Takada telling Akane she's not gloomy, she's cool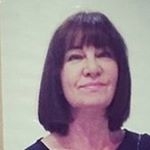 Latest posts by Michelle Topham
(see all)