The ongoing supernatural comedy anime Otaku Elf series is already a third the way through and, to celebrate that fact, Studio C2C released an absolutely beautiful new character visual this weekend. (See below)
The new Otaku Elf character visual features Haira of the Reimi Shrine, who at age 726 is the oldest of the three elves, alongside Isuzu Koimari, Haira's caretaker and also a famous influencer.
In the visual, Haira is posing for all her social media fans with a big grin on her face, while Isuzu crouches below her taking photographs.
Adorable, right?
The Otaku Elf character visual superbly shows the chill and hilarious side of the anime, while also showing off its gorgeous art style.
What is Otaku Elf?
The Otaku Elf anime is based on the manga by Akihiko Higuchi.
The anime is directed by Takefumi Anzai (Hitoribocchi no Marumaruseikatsu), with Shougo Yasukawa (Ayakashi Triangle) in charge of scripts and series composition.
Takeshi Oda (Wandering Witch: The Journey of Elaina) is both the anime's character designer and chief animation director.
The wonderful Akito Matsuda (Liz and the Bluebird) composed the music, with Studio C2C (Reincarnated as a Sword) in charge of anime production.
Seven Seas Entertainment is publishing the manga in English, with five volumes now out and the sixth one due out in September.
The original Japanese version currently has seven volumes already in publication, with an eighth one due out soon.
Seven Seas Entertainment describe the manga's plot like this:
Koganei Koito works as the teenage shrine maiden at the Takamimi Shrine, catering to the whims of its resident: a centuries-old elf who loves video games as much as she hates going outside! Line up your offerings for the otaku elf—some energy drinks, chips and video games will do nicely—and watch her new friends scramble to keep up!
Check out the utterly gorgeous Otaku Elf character visual above, and watch the anime series (currently at Episode 8 and with four more episodes still to release) via HIDIVE.
You can catch the anime's official trailer below.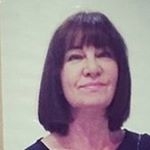 Latest posts by Michelle Topham
(see all)