The first season of this summer's popular fantasy harem anime series Seirei Gensouki: Spirit Chronicles only ended a few weeks ago, but a second season has already been announced today. Yay!
Season 2 of Seirei Gensouki: Spirit Chronicles was announced via the show's official Twitter account, along with an incredibly cute visual of Rio carrying Celia in his arms.
A short video showing some of the events of the first season and, of course, showing off all the show's adorable girls, was also released.
Seirei Gensouki: Spirit Chronicles is based on the light novel series written by Yuri Kitayama and illustrated by Riv.
The light novels and the manga adaptation are licensed by J-Novel Club in the west. They explain the story in the first volume synopsis like so:
Meet Rio: a callous orphaned boy living in the slums. At only 7-years-old, he realizes he's actually the reincarnation of Haruto Amakawa, a Japanese university student with a tragic past. While still reeling from this shocking epiphany, Rio also comes to learn that he possesses extremely potent magical abilities and uses his new powers to solve the kidnapping case of a little girl. His good deed is acknowledged, and he's rewarded by being enrolled into… a prestigious academy for noble children…?
No word yet on when Seirei Gensouki: Spirit Chronicles Season 2 will premiere — well, it is still early in the game — but we will let you know as soon as we find out.
Until then, watch the just released official Seirei Gensouki: Spirit Chronicles Season 2 announcement trailer, and remember again just how cute those adorable girls can be.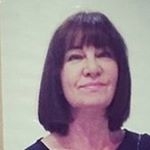 Latest posts by Michelle Topham
(see all)