The upcoming romantic comedy anime Shikimori's Not Just a Cutie got an official premiere date today of April 2nd, 2022.
Along with that date, which showed up on the show's official website, there was also a new and very cute Shikimori's Not Just a Cutie key visual released.
A beautifully drawn key visual that shows naughty Shikimori suggestively leaning over Izumi, as he looks up at her and begins to blush.
Oh this anime looks like fun, eh?
The artists for the opening and closing theme songs for the show were also announced.
They will be singer Nasuo, who will performing the Shikimori's Not Just a Cutie OP — her first ever anime theme song — while voice actress and singer Yuki Nakashima (Lisa Imai in BanG Dream!) will sing the show's ending theme.
Shikimori's Not Just a Cutie is directed by Ryota Ito (My Senpai Is Annoying).
And that makes this anime something I personally am looking forward to, as My Senpai is Annoying is one of my all-time favorite shows (it's hilariously funny and sweet!) — and a show that recently got a cute collab graphic with Shikimori.
The show was written by Yoshimi Narita (HappinessCharge PreCure!), with character design by Ai Kikuchi, who also designed the adorably cute New Game! characters.
Related: Check out the beautiful Shikimori in her 'Fall outfit'
Doga Koba (My Senpai is Annoying, Selection Project) is in charge of animation.
Fans of romantic comedy anime mark your calendars for April 2nd, as this one looks adorable!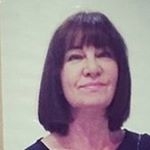 Latest posts by Michelle Topham
(see all)