Advance Wars 1+2: Re-Boot Camp not releasing till Spring, 2022 says Nintendo of America
Awwww, now this is a shame as Advance Wars 1+2: Re-Boot Camp is one game I was looking forward to playing over the holidays but…according to a tweet from Nintendo of America yesterday, Advance Wars 1+2: Re-Boot Camp for the Switch is now delayed.
Instead of releasing on December 3rd, as was originally promised, now Nintendo says the game won't be out until Spring, 2022. Damn.
Just in case you're not aware why this game looks so good — and why you should be buying it if you enjoy a good strategy game — here's a little information about it.
Advance Wars 1+2: Re-Boot Camp is a remastered version of the two games in the Advance Wars strategy game series — Advance Wars and Advance Wars 2: Black Hole Rising!
A series that is known by critics as featuring some of the best games of all time.
Both games have been remastered to the point that they even have a completely new graphics style (and, boy, does it look cool).
You play as the commander of an army and, so, as its tactical adviser. Something that is incredibly important if you don't want all your troops and equipment to be annihilated by the enemy.
As Nintendo explains, it is your job to "move land, air, and naval units across the battlefield. Take down enemy squads and capture towns and bases to secure victory and keep the peace."
Of course, though, it's not quite as simple as that, as you will also have to keep an eye on the weather and on terrain that may change and suddenly put you and your troops in major difficulty.
Advance Wars 1+2: Re-Boot Camp has both a campaign mode and a Versus Mode.
In the latter, you will play with up to three other people over many different maps, enhancing enjoyment in the game even more.
If you are still not sure if the game is your thing, watch the Advance Wars 1+2: Re-Boot Camp announcement trailer below.
I played the originals many moons ago ( 2001 and 2003) and, while I would be lying if I said I remember a huge amount of information about the games, I do know I played the hell out of them for weeks.
I'm betting the remastered Advance Wars 1+2: Re-Boot Camp will be similarly addictive.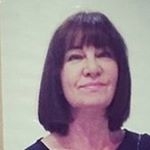 Latest posts by Michelle Topham
(see all)