The anime I am the most looking forward to in the next few months, Afterschool Embankment Journal (aka Hokago Teibo Nisshi), just got a second promotional video that makes the upcoming series look even cuter than before.
This time, the new Afterschool Embankment Journal anime PV has Hina and the other high school girls in her fishing club actually out at the water's edge casting their fishing rods and catching some extremely tiny fish.
Even though at the beginning of the video we get to see just how much Hina, who is new to the seaside town, really does not like the creatures of the sea. Awwww, she's just so cute.
The PV also features the series' very pretty opening theme song 'Sea Horizon', which is sung by the four main characters — Hina Tsurugi (played by Kanon Takao), Natsumi Hodaka (Natsumi Kawaida),  Yūki Kuroiwa (Yu Sasahara) and Makoto Ohno (played by Satomi Akesaka).
The four are also performing the closing theme song 'Tsuri no Sekai e' (To the World of Fishing).
We also learned today Afterschool Embankment Journal will premiere on April 7th in Japan. although we are still waiting to hear who will get streaming rights in the west.
Afterschool Embankment Journal is being directed by Takaharu Okuma, Fumihiko Shimo is doing series composition and Katsuhiro Kumagai is character designer.
The new cute girls doing cute things series is based on the manga by Yasuyuki Kosaka. And yes, this looks like it is going to be just as cute and just as fun as Yuru Yuri, Non Non Biyori and my latest favorite Asteroid In Love.
Watch the just released Afterschool Embankment Journal PV below to check out just how adorable these girls are. The anime also got a new and very sweet key visual a couple of weeks ago, along with the release of all four main character visuals.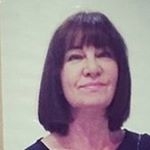 Latest posts by Michelle Topham
(see all)