The upcoming anime series Afterschool Embankment Journal main characters have received new visuals today — that means we get to see Hina Tsurugi (played by Kanon Takao), Natsumi Hodaka (Natsumi Kawaida), Yūki Kuroiwa (Yu Sasahara) and Makoto Ohno (Satomi Akesaka) in all their awesome cuteness.
The anime itself is another cute girls doing cute things series, but one that is quite a bit different than what we have seen before.  After all, it's fishing-themed.
Afterschool Embankment Journal, aka Hokago Teibo Nisshi, is based on the manga series created by Yasuyuki Kosaka, and takes place in a country town where fishing is something some of the local high school girls love to do in their free time.
New girl to the area, Hina Tsurugi, has just started high school and is looking for a club to join.
While she thinks the handicrafts club will be a perfect fit for her, after a chance meeting with Yuuki Kuroiwa, she is soon a member of the 'Teibou-bu' or 'embankment club'. Before she knows it, the girls in the club are teaching her how to fish.
The just released Afterschool Embankment Journal main characters visuals, as beautifully drawn as they are, give us an idea of the types of personalities the four main characters may just have.
Afterschool Embankment Journal is directed by Takahiro Okuma, with series composition by Fumihiko Shimo (How Heavy Are The Dumbbells You Lift?), and character design by  Katsuhiro Kumagi (who also created the extremely kawaii characters for the hit series Gabriel DropOut).
Afterschool Embankment Journal will first premiere in Japan in April, 2020, and then make its way to our shores soon afterwards.
Until then, watch the trailer for the show below.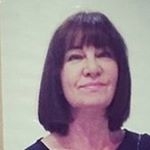 Latest posts by Michelle Topham
(see all)