One of my top 5 animes of 2019 is Fruits Basket. One of the best anime series to ever come out of Japan, both the 2001 version and the latest.
Along with the release of the new series came 'Again' by Beverly. That gorgeously romantic Fruits Basket OP theme song that makes you remember how it feels to be in love. Or to hope to be in love, if you never have been.
And a song that, unlike many anime series OPs, actually got a full upload on Spotify (listen below), which helped fans fall in love with the beautiful track even more.
Then again, Beverly is a Filipina Japanese pop singer who records for the Apex Trax record label, and who has done extremely well in Japan's music industry so far.
Her big break came when her song 'I Need Your Love' was used in the TV series Crisis, and earned her music video more than five million views.
That and her debut studio album, AWESOME, which hit the number 8 spot on the Japanese charts, helped put Beverly on the map in Japan.
Listen to 'Again' by Beverly, the Fruits Baskets OP theme song in the video below, and the full version of the song in the Spotify widget below that.
A fitting new entry onto Leo Sigh's Best Anime Songs list.
You can also download and stream the song from these links.
And, if  you are interested in how 'Again' by Beverly would sound if sung in English, American anime song singer AmaLee has recorded an English cover for her YouTube channel that is gorgeous.
Listen to that in the video below.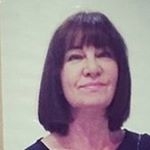 Latest posts by Michelle Topham
(see all)