The upcoming new video game Agatha Christie – Hercule Poirot: The First Cases got a new trailer today.
The video features quick teasers from various scenes in the Blazing Griffin developed adventure game and, from what is shown, it is safe to say the game is highly likely to be a favorite of classic detective series' fans.
Agatha Christie — Hercule Poirot: The First Cases was made in collaboration with the estate of the late crime writer.
But, instead of being based on a classic Agatha Christie novel, the game was created from an original story featuring the world-famous detective Hercule Poirot.
In this case, however, instead of the typical middle-aged, beautifully-dressed Poirot most of us are familiar with, Hercule Poirot: The First Cases features the detective when he was much younger, and before he made his name.
The game takes place in pre-war Belgium, with Poirot invited to an engagement party for the daughter of an influential family. When a snowstorm traps everyone in the manor and a murder takes place, it is up to Poirot (in this case, you) to find the murderer.
As the official Agatha Christie website explains, you will then:
• Put your little grey cells to the test by using your deduction skills to connect clues together in your mind map. The mind map will allow you to visualize and link the elements of the case in order to draw your own conclusions… and shed light on the culprit in a surprising denouement!
• Solve a complex murder case and find out what hides behind the deceptive appearances of the Van den Bosch family.
• Question all the suspects and glean crucial information from them without their knowing. Pick up on all suspicious behaviour as you uncover the dark secrets and rivalries of the Belgian upper class.
• Explore a luxurious house full of buried mysteries. Uncovering the murderer won't be the only puzzle you will be expected to solve…
Watch the short Agatha Christie – Hercule Poirot: The First Cases trailer to get a feel for this cool looking classic adventure game.
Agatha Christie – Hercule Poirot: The First Cases will release on Xbox One, PlayStation 4, Nintendo Switch and PC via Steam on September 28.
The game is backwards compatible with the Xbox Series X|S and PlayStation 5.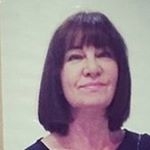 Latest posts by Michelle Topham
(see all)