Not only do fans of English dubbed anime not have long to wait for an Aharen-san wa Hakarenai English dub release, some of the cast for the English version of the popular anime have also been announced today.
The Crunchyroll announcement included the release date of the first episode of the Aharen-san wa Hakarenai English dub.
That will be tomorrow, April 15th at 1 pm Pacific Time.
Yep, just 24 hours from now.
Along with that, the English dub cast revealed so far also includes some heavy hitters.
They are:
Aharen will be voiced by Dani Chambers (Emilico in Shadows House)
Raido will be played by Ben Balmaceda (Neku Sakuraba in The World Ends With You)
Ooshiro is being voiced by Kristen McGuire (Yoko Inaria in Kemono Jihen)
Raido's little sister is played by Jalitza Delgado (Remi in Horimiya)
Miyahira is being voiced by Tia Ballard (Itsuki Nakano in The Quintessential Quintuplets)
Aharen-san wa Hakarenai is based on the manga by Asato Mizu.
Chief director of the comedy anime series is Yasutaka Yamamoto with Tomoe Makino directing, series composition by Takao Yoshioka and Yuko Yahiro as character designer.
Animation production is by Felix Film.
Watch the Aharen-san wa Hakarenai trailer for a quick idea of how funny this new anime is (it's hilarious), and head over to Crunchyroll tomorrow to watch the first English dubbed episode.
RELATED: How old is Aharen-san — is she much older or even younger than she looks?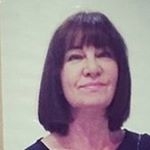 Latest posts by Michelle Topham
(see all)