Call me shallow but, when it comes to upcoming anime in 2022, Aharen-san wa Hakarenai (aka Aharen Is Unmeasurable) is at the top of my list.
Not only does the anime star one of the cutest characters I have seen in years — Reina Aharen — but Raidou Matsuboshi, the guy that sits next to her in class and looks a bit scary, is also a cutie pie.
Aharen-san wa Hakarenai got an adorable key visual today (see below) that just cemented my absolute need to see this new romantic comedy anime series sooner rather than later.
The new Aharen-san wa Hakarenai key visual features Raidou carrying Reina through the halls of school on his shoulder, while other students look on in amazement.
Three more characters and their voice actors were also announced today.
They are Tetsuya Kakihara (Simon in Gurren Lagann) who voices Ishikawa, Tomori Kusunoki (Neiru in Wonder Egg Priority) who plays Hanako Satō, and Yurie Kozakai (Ichika in Koikimo) as Miyahira-sensei.
Yurie Kozakai is the one I am most excited about, of course, as Koikimo was one of my favorite anime of 2021 and I loved the way she played Ichika.
The three new characters are also featured in the latest Aharen-san wa Hakarenai key visual.
Red-headed Ishikawa is behind Raidou's left shoulder (when facing the visual), dark-haired Hanako Satō is behind Ishikawa, and teacher Miyahira-sensei is frantically asking another student what is going on, while that student looks on glowering.
Aharen-san wa Hakarenai (also known as  Aharen Is Unmeasurable  in English) is based on the rom-com manga series of the same name by mangaka Asato Mizu.

My Anime List describes the plot of the anime this way:
Reina Aharen, a small and cute student with a quiet voice, is quite bad at determining distance and personal space. Sometimes she's inches away from your face, and at other times, miles too far! The only one who tries to understand her antics is Raidou Matsuboshi, who is seated beside her in class. He has a menacing face, but in reality, he is a kind boy with an imagination that can run wild at times.

Aharen-san wa Hakarenai follows the peculiar pair as their odd friendship starts to blossom when Raidou picks up Aharen's eraser for her. She misinterprets his gesture and now believes them to be best friends, showing how the simplest of things can prove to be the most complicated of challenges for them.
Aharen-san wa Hakarenai is directed by Yasutaka Yamamoto (Nekopara) and Tomoe Makino (Woodpecker Detective's Office). FelixFilm (Otherside Picnic, Nekopara) is in charge of animation production.
The first episode of the anime is due to premiere in April.
Watch the first two trailers released for the anime so far, and you'll quickly see why this is likely to be one of my favorites.
An utterly adorable protagonist, a cool guy taking care of her and a story that looks hilarious.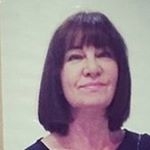 Latest posts by Michelle Topham
(see all)