When it comes to prolific authors, you get few people who write as many books as Scottish thriller and crime fiction author JD Kirk, the writer of the popular DCI Logan series of novels.
After all, his latest book in the DCI Logan novels A Snowball's Chance in Hell, the ninth book in the series, was only just released on December 15th, 2020.
The next one, however, is already coming up fast, with Ahead of the Game (Book 10) due to be published on February 11th, 2021.
Of course, JD Kirk (aka writer Barry Hutchison) did found his own publishing company a couple of years ago.
That means, unlike most authors who are at the whim of a publishing house, Hutchison can publish his books whenever he likes.
Even if that means the next book is arriving only two months after the last, or if it is the seventh book in a series in just a year, which is the case with Ahead of the Game.
Of course, this does not seem to bother JD Kirk fans in the slightest. Most of whom are already clamoring for his next release the minute they finish the latest.
In 2021, they will not be disappointed. (continue reading about Ahead of the Game after the promo…)
What is A Snowball's Chance in Hell by JD Kirk about? Here's the plot
The plot of Ahead of the Game by JD Kirk
In the next exciting release, DCI Logan is up against more pressure than he would probably like, with the story blurb going like this:
When a body is discovered at a popular Highland landmark, it seems like just another day on the job for DCI Jack Logan and his team.

Except this body is missing a very vital component, and given its location – The Well of Seven Heads – it seems like someone is trying to send a message. But why? And to whom?

With pressure mounting from his superiors, six hundred teenagers baying for blood, and the press sniffing around for a scandal, the only chance Jack has of cracking his latest case is if he finds a way to keep the heid, while all around are losing theirs.
Ahead of the Game will be out on Kindle on February 11th, 2021.
You can pre-order the book on Amazon now and, of course, keep up-to-date on JD Kirk's next DCI Logan novel, which will likely arrive just a few months after this one, on the author's website.
Meanwhile, check out his recently released video special on his last book in the DCI Logan series below. He has some interesting things to say both about his books and about writing them. He's also a pretty funny guy.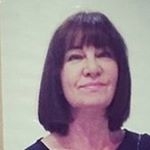 Latest posts by Michelle Topham
(see all)