Aidy Bryant story of how her fiance proposed is so cute
If this isn't the most adorable marriage proposal story, I don't know what is. Saturday Night Live's Aidy Bryant telling Seth Meyers how her fiance proposed to her.
Because, as Bryant explained it, her marriage proposal involved a dog in a bow tie, and a very nervous man thrusting an engagement ring in her face right as she walked in the door of her apartment from work. No preparation. No romance. No dinner. No ring box. No "I love you".
Nothing.
The dog in the bow tie was meant to make the event seem 'festive'. (He was Aidy Bryant's pet dog, but dressed up a bit more than normal). And the nervous man was comedian Conner O'Malley. A man she had already been together with for almost nine years
But apparently, even after that kind of longevity, to a man like O'Malley asking Aidy Bryant to marry him was still terrifying.
And to Bryant? She was so confused as to what was going on, she thought the proposal was a joke.
Watch the Aidy Bryant story of how her fiance proposed to her in the video below.
Something that Seth Meyers thought was even funnier than everyone else because, of course, Conner O'Malley used to be a writer on his show.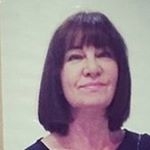 Latest posts by Michelle Topham
(see all)