When it comes to Japanese singers, Aimer and Eve are my two besties — the two singers I go to when I want to listen to a beautiful song, with gorgeous music, poignant lyrics and superb vocals and, of course, addictive songs with always stunning music videos.
Aimer's just-released 'Gracenote' is a perfect example of these songs.
A slow-building track featuring the Japanese singer's soul-grabbing vocals, and music that, while somewhat repetitive in both its beat and notes, is so sweetly devastating it immediately attaches itself to your heart.
Aimer's 'Gracenote' music video was released a few hours ago via the singer's YouTube channel, followed by an upload of the song to Spotify.
An upload I now have on repeat.
The emotional song is the second theme song for her animation project 'Night World' (aka Yoru no Kuni), and is the follow up to the first release 'Trill' and its subsequent 'Night World' anime short (watch that short below).
The first 'Night World' short anime was released in April as companion media to Aimer's recently released Walpurgis album. It tells the story of Chiya, whose dog Choco has just died.
You can expect the second 'Night World' short anime to be released in the next few days and, yes, it will feature the scenes showcased in Aimer's lovely 'Gracenote' music video.
Watch the just-released Aimer's 'Gracenote' music video along with the first 'Night World' anime short below, and then listen to the song on Spotify.
The track is a slow-burn that initially sounds quite light and insignificant but, the more you listen to it, the faster it worms its way into your emotions.
Just like most of what Aimer releases.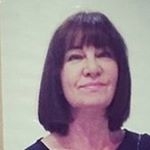 Latest posts by Michelle Topham
(see all)