Sometimes anime series feature killer ending theme songs. Sometimes they don't.
The latter, sadly, is the case for Rumble Garanndoll and its ED theme 'Reverse-Rebirth' by Aina Suzuki.
A big flashy song that can't stick with the same melody for longer than three seconds, is all over the place as it progresses as it can't seem to figure out if it's a ballad, a rock song or a song from a 1960s movie, but is at least partially saved with Aina Suzuki's incredible vocals.
And, when you look at the music Aina Suzuki has released in the past, it is easy to see why her songs are such standouts.
Because even when songs are as terrible as Suzuki's 'Reverse-Rebirth' (come on, can you even remember that melody 30 seconds after you heard it, because I sure as hell can't?), Aina still makes a banger from the song.
Aina Suzuki's 'Reverse-Rebirth' is the ED theme for the just-premiered Fall, 2021 anime series Gyakuten Sekai no Denchi Shoujo/ Rumble Garanndoll, which, thankfully, has Mia Regina's 'Fever Dreamer' as its opening theme song.
Aina, by the way, is also cast as one of Rumble Garanndoll's heroines — Yuki Aoba — in the series.
And yep, her voice acting is as good as her singing. You only have to look at her performance as Jashin-chan in Dropkick on My Devil! to know that.
'Reverse-Rebirth' will be included on Aina Suzuki's upcoming sophomore album, Belle révolte, which is being released on December 1st.
Well, you can always skip the track if you dislike the song as much as I do, as I am sure the rest of Aina's music will be amazing.
Watch the music video for Aina Suzuki's 'Reverse-Rebirth' below, as well as the Rumble Garanndoll trailer, and luxuriate in the Japanese singer's amazing vocals. The song? Meh.
Rumble Garanndoll is currently streaming via Funimation.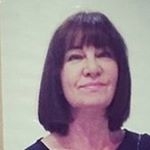 Latest posts by Michelle Topham
(see all)