Sometimes, I download an anime theme song, throw it on my phone and then promptly forget which anime series the song was featured on.
Without doing an online search I often don't have time to do, that song will be played on my headphones for weeks while I speedwalk around Vienna, with me still having no clue if I will ever come across the anime itself again.
Such was the case of the Aiura ending theme. A song I downloaded months ago, must have listened to a hundred times, and adored its sweet, upbeat sound every time.
But it wasn't until this afternoon I finally had time to do some research and discover 'Zutto Ne' is Aiura's ending theme song, and not 'Ichigo Ichie' that is listed incorrectly in so many places.
'Zutto Ne' is by Yui Nakajima, Yuko Iida and Nao Tamura, the three voice actresses that play the Aiura leads. It is a song that embodies the innocence of childhood with its sweet voices and beautiful melody.
A song I could listen to again and again. And have.
Aiura itself is also one of the best short anime series I have watched.
Its 4-minute episodes center around three high school girls — Ayuko Uehara, Kanaka Amaya and Saki Iwasawa — who, with an absence of much of interest going on in their lives, still manage to create 4-minutes of anime magic.
Well….2 minutes, plus an OP and an ED. (article continued below…)
Jujutsu Kaisen opening theme song 'Kaikai Kitan' by Eve up there with my all-time favorites — listen
Especially as the animation is gorgeously done, the character designs are adorable, and the three protagonists, plus the teachers and other students all so quirky and odd, they are lovely to watch.
As for 'Zutto Ne' by Yui Nakajima, Yuko Iida and Nao Tamura, it is going on our Best Anime Songs list today. Now that I have discovered which anime series it originated on.
Listen to it below, as the OP is just so damned sweet and that melody addictive, and watch that adorable animated ending.
You can currently watch all 12 short episodes of Airua via Crunchyroll.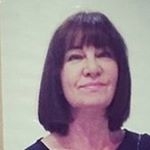 Latest posts by Michelle Topham
(see all)