Japanese voice actor and singer Akane Kumada is performing the Super Cub opening theme song 'Mahō no Kaze' (Magical Wind).
That fact was revealed on the anime's official website yesterday, along with information that cast members Yuki Yomichi who plays Koguma, Ayaka Nanase who plays Reiko, and Natsumi Hioka who voices Shii Eniwa will be performing the anime's ending theme song 'Haru e no Dengon' (A Message to the Wind).
The slice of life, sports anime Super Cub is being directed by Toshiro Fujii (Boruto: Naruto Next Generations), Toshizo Memoto  (Last Hope) is writing and supervising the scripts, and Tōru Imanishi (World End) is character designer.
It is being produced by Studio Kai.
According to IMDB, the plot for Super Cub goes like this:
Koguma, a high school girl in Yamanashi, leads a quiet but empty life: she has no parents, friends, or hobbies. One day, Koguma gets a used Honda Super Cub motorcycle, and experiences motorcycle riding for the first time. Running out of gas and hitting detours become a small source of adventure in Koguma's life. She is satisfied with this strange transformation, then her classmate Reiko starts to talk to her, as she also goes to school by motorcycle. One Super Cub begins to open up a lonely girl's world, introducing her to a new everyday life and friendship.
The upcoming Super Cub anime series will premiere in April. From the teaser trailer that has been released so far, the artwork looks gorgeous and the premise interesting. April's arrival will prove to us if that is true.
Until then, watch the Super Cub trailer below.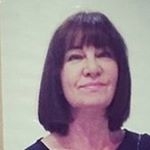 Latest posts by Michelle Topham
(see all)