The currently airing rom com anime My Dress-Up Darling is not only hilarious and adorable, it comes with two very good theme songs.
The one that has stuck in my mind the longest though is the My Dress-Up Darling ending theme song 'Koi no Yukue' (aka Where Love Is) by Akari Akase, because it is just so darned upbeat and fun.
Earlier in the month, Akari Akase's 'Koi no Yukue' also got an official music video and, of course, it just had to be as cute as the anime series it illustrates.
That's why the 'Koi no Yukue' music video has singer Akari Akase cosplaying as anime main character Marin, dressed in the same school uniform she wears in the anime series, then trying on the same cosplay outfits Marin gets Gojou to sew for her.
And yes, Akari looks just as cute as Marin obviously will (we're only on episode 3 of the My Dress-Up Darling anime as I write this, so we still have those delights to come).
Fans of both Akari Akase and the My Dress-Up Darling anime also obviously agree with me about how cute the song and its music video are, as the video has already received almost 1.4 million views and counting.
Akari Akase's 'Koi no Yukue' is the singer's major debut song, and will officially release on February 22nd.
Watch the song's official music video to see how cute the song and Akari, are, then mark your calendars to buy it.
Keep up-to-date on the My Dress-Up Darling anime on its official website. It is easily one of the best anime of Winter 2022, and well worth a watch if you haven't already.
You'll find my recaps and reviews of the first three episodes on Leo Sigh — Episode. 1, Ep. 2 and Ep. 3. — to get you going.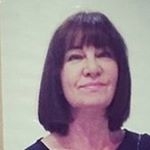 Latest posts by Michelle Topham
(see all)