Now I'm heart-broken, as it seems beloved British actor, Alan Rickman, and one of my all-time faves, has died. The Guardian is reporting Rickman died of cancer this week at the age of only 69.
I first remember loving Alan Rickman in the wonderful Anthony Minghella film 'Truly, Madly, Deeply', in which Rickman played a ghost, Jamie, who comes back to visit his girlfriend to try to help her move on from him, and fall in love with somebody else.
Rickman, though, was even more famous for his roles as the villain Hans Gruber in 'Die Hard', the lovely Col Brandon in 'Sense and Sensibility', and more recently, Professor Snape in the Harry Potter films.
Alan Rickman was also known as a giant of the British stage, starring in plays such as Les Liaisons Dangereuses, for which he received a Tony nomination, Noel Coward's Private Lives and in Ibsen's John Gabriel Borkman.
Although Rickman was nominated for a slew of awards, and received a BAFTA, a Golden Globe, a People's Choice Award, an Emmy, a SAG award, and many others, he sadly never received an Oscar. He should have done.
Alan Rickman died this week surrounded by family and friends. He leaves his wife, Rima Horton, a woman he met when she was just 18 and he 19. They were together ever since, but only married in 2012.
He will be massively missed.
Remember Alan Rickman and all the amazing performances he has given over more than 40 years in films and on the stage with this lovely BAFTA interview — Alan Rickman: A Life in Pictures filmed late last year.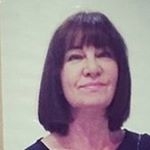 Latest posts by Michelle Topham
(see all)