Sinead O'Connor has always been incredible. So, when her latest song "Lay Your Head Down" was released from the soundtrack of the new movie, "Albert Nobbs", it wasn't surprising how simply gorgeous it is.
What does make it a little surprising is the lyrics to the song were written by actress, Glenn Close, who also wrote the screenplay to "Albert Nobbs" and took the leading role.
Albert Nobbs, if you're not aware, is a movie based on a short story by Irish novelist, George Moore and tells the story of a woman in Ireland in the 19th century, who lived and worked as a man just to be able to create a life for herself.
Glenn Close is phenomenal in the movie, as are Australian actress Mia Wasikowska and English actor Aaron Johnson. Albert Nobbs is a must-see and this new Sinead O'Connor song a must-listen.
"Lay Your Head" meanwhile has been nominated for a Golden Globe award, and Glenn Close was nominated as Best Actress for her performance in the film.
Results will be announced on Sunday, January 15th, 2012.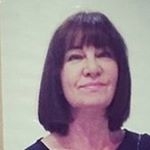 Latest posts by Michelle Topham
(see all)