Brazilian supermodel Alessandra Ambrosio has done the Ice Bucket Challenge and posted the resultant video on her Instagram account. She's also donating to the ALS campaign, as she mentioned in the video's comments.
I accept @matmazzafera #alsicebucketchallenge and will donate to ALSA.org ! Calling Angels @adrianalima@doutzen and @karliekloss !! U girls have 24 hours ⌚️ Matheus , valeu pela nomeação p/ o #desafiodogelo em prol do ELA , esclerótica Lateral Amiotrofica e agora desafio as Angels #adrianalima #doutzenkroes e #KarlieKloss ! Vcs tem 24 horas
Ambrosio even called out Angels Adriana Lima, Doutzen Kroes and Karlie Kloss, telling them they have only 24 hours to do the Ice Bucket Challenge as well. Wonder if they will?
By the way, just to show how awesome these celebrities are for agreeing to participate in the Ice Bucket Challenge, they've already helped raise over $22 million for the ALS Association. Pretty awesome, I'd say.
Watch Alessandra Ambrosio's Ice Bucket Challenge below. Yep, just as gorgeous soaking wet and freezing cold.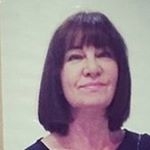 Latest posts by Michelle Topham
(see all)