Alessia Cara covers Ariana Grande's 'breathin' and makes it her own
Canadian singer songwriter Alessia Cara was on Phil Taggart's Radio 1's Chillest Show this week where, along with her song 'Trust My Lonely', she also sang a gorgeous stripped down version of Ariana Grande's 'breathin'.
And what is wonderful about Alessia Cara's 'breathin' is it is just yet more proof of how stunning her voice is, and how she can adapt it to almost any song.
Cara was at Radio 1 to promote her sophomore album The Pains of Growing.
Released on November 30th on Def Jam Recordings, The Pains of Growing hit number one on iTunes in the US just hours after its release.
Although even with generally favorable reviews from critics, surprisingly, the album has not charted as well as you might expect.
With just a number 21 spot on the Billboard Canadian Albums Chart, and debuting at number 71 on the US Billboard 200 chart this week.
Watch Alessia Cara cover Ariane Grande's 'breathin' below, though, and you will see just how talented this 22-year-old singer is, as she makes that song completely her own.
And no, it's not that her backing singers are giant. It is that Alessia Cara is petite. Just 5 ft 1 in (155 cm).
Related: Watch 19-year-old Alessia Cara perform 'Wild Things' on Ellen — it's poetry in motion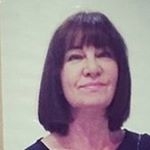 Latest posts by Michelle Topham
(see all)