The upcoming computer animated film The Willoughbys not only looks cute, but there is also a gorgeous and incredibly catchy song featured on the movie's soundtrack — Alessia Cara's 'I Choose'.
In preparation for the release of the Netflix exclusive film on April 22nd, Alessia Cara's 'I Choose' got an adorable lyric video today.
Advertising
A video that intersperses scenes of the Canadian artist in a recording studio singing the song with cute scenes from The Willoughbys.
The Willoughbys stars the voices of Ricky Gervais, Maya Rudolph, Will Forte, Terry Crews, Martin Short and Jane Krakowski.
Alessia Cara also stars in the film playing the part of Jane Willoughby. No surprise then why she was also asked to contribute music to the movie's soundtrack.
The movie is directed by Kris Pearn who, along with Mark Stanleigh, adapted the book The Willoughbys written by Lois Lowry into a screenplay.
Advertising
And, if you think the character designs are distinctly familiar, they were designed by Craig Kellman who was also responsible for character designs in the beautifully designed Hotel Transylvania and the 2019 computer animated film The Addams Family.
Listen to Alessia Cara's 'I Choose' lyric video and check out those adorable characters in it, and in the movie's official trailer, below.
The movie itself will be streaming on Netflix from April 22nd, 2020.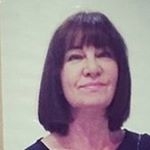 Latest posts by Michelle Topham
(see all)