As drag, long on the fringes of society, now seems to have become just another art form in America, Swedish actor Alexander Skarsgard is one of the latest celebrities to talk about "the time he went in drag". Something he told Conan about last night. 
Because it turns out Skarsgard went to the San Francisco premiere of the movie The Diary of a Teenage Girl in drag simply due to the event being organized by the film's Assistant Director, Cousin Wonderlette, herself a drag queen.
Skarsgard said, "The first AD on that movie is Cousin Wonderlette, a legendary drag queen in San Francisco. She was planning the premiere at the Castro Theatre. She was hosting it with all her drag queen friends. There was just something about the excitement about getting ready for the premiere and I was sitting there with my grey suit, and they were talking about their wigs and their dresses and everything and I just felt like… left out. So I asked Cousin, can I play? Can I be part of this?"
Wonderlette, of course, agreed and asked him who he would like to be.
The first person to pop into Alexander Skarsgard's head was 70s pin-up girl Farah Fawcett, and so that's who he became.
Watch Skarsgard talk about the experience below. And, yep, while he was in a lot of pain, he loved it.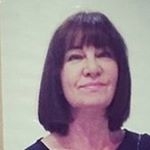 Latest posts by Michelle Topham
(see all)