A creditless Alice Gear Aegis Expansion opening animation has been released that makes the upcoming mecha anime look like a whole lot of fun.
The just released creditless Alice Gear Aegis Expansion opening animation introduces the four main Actresses who are mankind's only hope against a race of invading mechanical aliens.
And while they might be the wielders of deadly weapons, boy, are they cute!
The Alice Gear Aegis Expansion opening animation also features the anime's banging opening theme song 'Dash and Go!' by Aina Suzuki.
The anime itself is based on the popular Alice Gear Aegis smartphone game from developer Pyramid and publisher Colopl.
It tells the story of a world in the future that most people had to leave due to an invading mecha force called Vices.
The only people who are able to fight and win against the Vices are girls called Actresses.
These girls are trained in the use of weapons called Alice Gear. Weapons that are used out into the universe to destroy the Vices once and for all, and so eventually return the Earth to the people who once lived there.
Alice Gear Aegis Expansion is directed by Hirokazu Hanai (Ijiranaide, Nagatoro-san), with scripts by Kenji Sugihara (A Certain Scientific Accelerator), and character designs from Humikane Shimada (original creator and character designer for Strike Witches).
The anime series will premiere on April 4th, and has been licensed by Sentai Filmworks so will be streaming exclusively on HIDIVE.
Now enjoy the 90-second long creditless Alice Gear Aegis Expansion opening animation, because that is a heckuva lot of adorable girls, and this one looks like a lot of fun.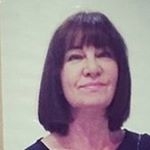 Latest posts by Michelle Topham
(see all)