Before the Netflix live-action series Alice in Borderland, there was the three-episode Alice in Borderland original video animation (OVA) , which was based on the manga of the same name.
That OVA is now available as an Alice in Borderland Blu-ray after its release on Sentai Filmworks today.
The Alice in Borderland Complete Collection Blu-ray is a quite basic release, with none of the extras you might see on similar Blu-ray releases.
But, for fans of the Alice in Borderland OVA series, it might be well worth grabbing a copy to add to your anime collection.
The collection features all three OVA episodes, for a total viewing time of 75 minutes, and comes with both English subs and an English dub soundtrack.
Sentai is currently charging $27.99 for the new release.
As for the plot of Alice in Borderland, Sentai has this to say about the series:
Ryohei Arisu is bored with life. Nothing is new or exciting, and playing games is the only relief from the endless monotony of a seemingly pointless existence. If only, he wishes, he could be someplace else… a different world… where things were more exciting. Then Ryohei and his friends, Daikichi and Chota, see what seems to be an incredibly powerful firework in the sky, brighter than any shooting star, and when they can see again, they discover that they're in an entirely new reality.

Unfortunately, as they quickly learn, while this new world is, indeed, far more exciting, it is also incredibly dangerous. Trapped in a post-apocalyptic environment where the only way to survive is to compete in a series of increasingly deadly games, Ryohei and his friends have no choice except to adapt or perish.
Watch the Alice in Borderland dub clip trailer to see what you can expect, and grab the new Blu-ray for the supernatural horror anime at Sentai.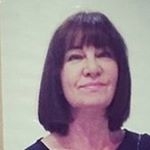 Latest posts by Michelle Topham
(see all)