If you're as socially-minded as I am, you may be interested in giving a quick listen to Alicia Keys' new song 'We Are Here'. While it begins a bit more political than what Alicia Keys' songs normally do — mentioning Gaza, Israel, bombs over Baghdad to name just some of the places in crisis around the globe — it ultimately moves on to something more hopeful. Peace and the theme of 'we are all here for all of us'.
That's because, what Alicia Keys is trying to persuade us about with her new track is the unbelievably important fact that everybody on the planet is here for everyone else, and we should all be working together to make the world a better place.
Better for everyone, regardless of their race, sex, religion, sexual orientation, belief system or where they live. Everyone should be treated equally. Yep. I agree with that.
In a post on Facebook when she released the official video today, Keys explained, 'We Are Here' came about as, being pregnant with her second child, it was making her think a lot about why we are here, and the world she's bringing her baby into.
After being incensed with the massive prison system, the lack of global health care, the mass poverty, oppression, and all the violence going on in the world, she decided to write a song about it. A song for her soon-to-be-born child and, in the hopes that, together, we can all create a better world.
Listen to Alicia Keys singing 'We Are Here' in the video below, and then don't miss reading the political statement she released it with. It's important.
All I can say is I've always loved Alicia Keys. Now, I just love her that little bit more.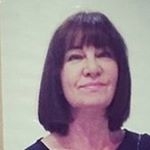 Latest posts by Michelle Topham
(see all)