Netflix airs a new anime I have been waiting to see almost every month, but the Netflix anime series I am probably the most excited to finally be able to watch is coming to the streaming service in June.
That anime is Cardcaptor Sakura — the 70-episode magical girl anime series that has captivated fans since its release in 1998.
And yes, before anyone comments Cardcaptor Sakura has been available to watch in both dub and sub-titled versions on Crunchyroll for a few months now.
The problem, however, is Crunchyroll.
After all, when their app doesn't work most of the time and, even if their website version isn't lagging you still have to watch six ads before the episode of the anime actually starts, I tend to avoid watching anything on Crunchyroll as much as possible.
So, yes, all 70 episodes of Cardcaptor Sakura are coming to Netflix on June 1st. Ad-free and with perfect streaming.
The series will be available in both the United States and Canada, and will include both the Clow Card and Sakura Card episodes.
And, by the way, if you have not yet seen Cardcaptor Sakura, do me a favor and watch it in its original Japanese with English sub-titles.
That version is sooooooo much better than the dub.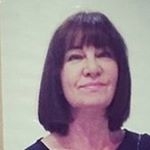 Latest posts by Michelle Topham
(see all)