Allison Janney deservedly wins BAFTA for her role in 'I, Tonya'
The amazing American actress Allison Janney won the British Academy of Film and Television Award (BAFTA) last night for Best Supporting Actress for her superb performance of LaVona Golden, Tonya Harding's mother, in the film I, Tonya.
Janney was the favorite to win in a category also populated by the brilliant actresses Kristin Scott Thomas, Laurie Metcalf, Lesley Manville, and Octavia Spencer.
In her speech, Janney thanked BAFTA and then went on to joke that she wanted to "clear up a lie I've perpetrated for the last 30 years. I did not, in fact, graduate from the Royal Academy of Dramatic Art (RADA). I did, however, attend a two-week summer program, which is probably the reason I'm standing here right now".
She also thanked the "I, Tonya team" including, Margot Robbie, the lead in the film, who was nominated in the Leading Actress category but was beaten by Frances McDormand for her performance in Three Billboards Outside Ebbing, Missouri.
Janney, of course, also won the Golden Globe award for Best Supporting Actress  and is now the favorite to win the Academy Award on March 4th.
Watch Allison Janney's BAFTA acceptance speech below. And, of course, if you haven't seen I, Tonya yet (which is superb) watch the trailer for the film below that.
And congratulations to Allison. Each award she wins for this performance is incredibly well deserved.
Related: Watch the fabulous Allison Janney kick producer's ass doing karate in heels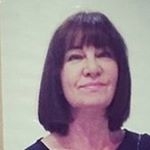 Latest posts by Michelle Topham
(see all)