I love, love, love, love, love, love – I can't say how many 'loves', but it's a lot – American actress Allison Janney. She's just about my favorite actress ever, and her character in The West Wing my favorite TV character of all time.
Smart, funny, tough, an incredible actress in every role she takes, a try-anything kind of girl, and such a nice person in interviews. I saw her once in a coffee shop in Santa Monica, and she was lovely to everyone there as well. That's why Allison Janney has always been the woman I aspire to be
So, when I saw this video today of Allison Janney kicking butt on the American Ninja Warrior obstacle course on Ellen (and can I also say "Yay, it's Ellen"), you could probably have heard me "squeeeeeeal" in Bangkok, I was so excited.
Janney was with Anna Faris, her co-star from her current TV series 'Mom', to participate as a team in the 'American Ninja Warrior Parking Lot Challenge'. And, sure, while Faris herself did pretty well, it was Allison Janney with her long legs, unbelievable strength and go-for-it attitude that got the real work done.
My favorite parts? Allison Janney jumping from a swing onto a net, and the final task heaving herself up ad over a warped wall.
Awesome job, Allison. Way to go. Now that's a woman I'd like to know.
See for yourself below.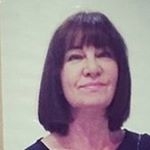 Latest posts by Michelle Topham
(see all)