Allison Janney is hilarious in 'Never Have I Ever'
The fabulous Allison Janney was on The Ellen Show this week where she played 'Never Have I Ever' with Ellen. That's the game where Ellen makes a "Never have I ever" statement about a situation, and then both she and her guest have to say whether they have done it or not.
Unsurprisingly, Ellen made most of the same statements she always does when she plays the game. Funnily, though, Allison Janney was even more hilarious here than some other celebrities that have been asked.
Janney responded to Ellen's statements such as "Never have I ever kissed my dog on the mouth" (Allison Janney has, Ellen has not), and "Never have I ever hooked up with a co-star" — this one is funny, but you'll have to watch the video to find out why.
Watch Allison Janney play 'Never Have I Ever' with Ellen DeGeneres in the video below. She's hilarious and they're both adorable.
And, if you love Allison Janney as much as I do, do not miss her kicking ass on the American Ninja Warrior obstacle course last year. She was amazing.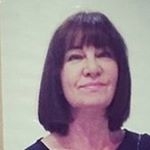 Latest posts by Michelle Topham
(see all)