Sometimes, I like to look back on interviews from a few months ago for my Memories Monday segment that I think are still relevant now, and that may show my readers something they might have missed.
Case in point, today's look at a May, 2016 interview with the fabulous actress Allison Janney.
Janney was interviewed back then for CBS Sunday Morning about her hit sitcom 'Mom', and its main subject drug addiction. The show itself was recently renewed for a fourth season, which will begin airing in October.
In 'Mom', Janney plays Bonnie Plunkett, the mother of Christy Plunkett. Both women are recovering drug and alcohol addicts, and the show follows their struggles relating to each other, while they also try to remain clean and sober. It is, however, a comedy.
As for drug addiction, it's a subject Janney herself is sadly all too familiar with, as she told CBS Sunday Morning. That's because her late brother Hal was a recovering addict who committed suicide a few years ago.
Janney talked about deciding to take the role in 'Mom'. Much of it, she said, due to the death of her brother.
"I felt like this was important for me to take a part like this, and be part of a show that showed people in recovery, and also showed that there was hope".
Janney has also participated on a White House panel with the Surgeon General, and appeared in front of the White House Press pretending to be her most famous role C.J. Cregg (The West Wing), so she could talk about opiate addiction.
Watch Allison Janney talk about 'Mom' in the video below. And, of course, tune in to CBS in October for the sitcom's return.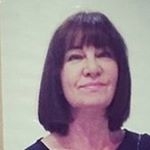 Latest posts by Michelle Topham
(see all)