All kinds of things make me cry. Touching movies, lines in songs, people being bullied, Israel bombing Gaza, and Conchita Wurst winning the Eurovision Song Contest, but I never expected a feminine hygiene products advertisement to make me cry. But that's just what the Always #LikeAGirl feminine hygiene products campaign just did.
That's because, although the Always' #LikeAGirl advertising campaign might be staged to a certain extent, it's definitely powerful. It simply takes the insult 'like a girl', asks mostly young actors and actresses to act 'like a girl', and then after they've done it asks them why they did what they did.
Why did they act out a girl throwing or running or fighting as somehow being worse or weaker or more stupid than the way a boy would do it?
Interestingly too, the younger girls, those age 10 or younger, didn't run like a weakling when they were asked to do it "like a girl" – although most of the older ones did.
As one of the youngest girls said, she thought it meant to "run as fast as you can". Which proves just what Always is trying to say, that girls start to feel worse about themselves when puberty hits and when the rest of the world tries to make them feel 'lesser'.
Watch the Always #LikeAGirl feminine hygiene products advertising campaign below. Sure, it might not make you cry, (yes, I cry 'like a girl' and am proud of it) but hopefully it will make you think.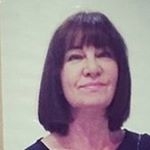 Latest posts by Michelle Topham
(see all)