Just when you think Alyssa Milano can't get any more fabulous during her pregnancy (seriously, who else has ever looked THIS good when pregnant?), she proves she can. She uploaded the cutest pregnancy photo on Instagram yesterday, showing her very pregnant and enjoying an enormous ice cream.
In the Instagram photo, Alyssa simply said 'Watching last night's Kings game on my iPad while at work (and double-overtime-comfort-eating-for-two).
Awwwww – all I can say is, good for you, Alyssa.
Alyssa Milano, by the way, is having a girl. She announced that news on her Twitter account last month. And, as she already has a son, Milo aged 3, you can only imagine how happy she is the next one is a girl.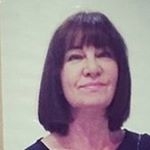 Latest posts by Michelle Topham
(see all)