There is one thing you can always guarantee when you click on a new upload of an anime song from American singer and voice actress AmaLee — it will always be sung with enormous passion, and with vocals that will be just as good if not better than the original.
Take AmaLee's English version of BEASTARS' 'Kaibutsu' (aka 'Monster') uploaded to her YouTube channel this afternoon.
The original Japanese version of 'Kaibutsu' was originally performed by Japanese music duo YOASOBI.
That version already has almost 15 million views on the song's music video since it was released in mid-January. No wonder really as, hell, it's a good song!
And, while the YOASOBI is more of an edgy, alternative rock version than AmaLee's English version of BEASTARS' 'Kaibutsu' due to vocalist Ikura quirky vocals, AmaLee's softer rock version is still as powerful.
When you also consider AmaLee wrote the English lyrics for the track, what she has produced is even more remarkable. (continue reading and listen to AmaLee's English version of 'Kaibutsu' after the Kimetsu no Yaiba theme song promo…)
Demon Slayer: Kimetsu no Yaiba's 'Gurenge' English version by AmaLee is beautiful –listen (and watch)
Listen to AmaLee's English version of BEASTARS' 'Kaibutsu' in her video below, which also includes her English lyrics, and then compare it with the YOASOBI version below that.
It definitely stands up as just as good, doesn't it?
For me though, whether in Japanese or English, 'Kaibutsu' is still one of the best anime songs we have heard in a long, long time. So, frankly, I love both of them.
The first season of BEASTARS is currently streaming on Netflix.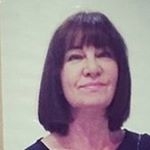 Latest posts by Michelle Topham
(see all)