Amanchu's! opening theme song rescued the slice of life anime for me
I was not a fan of the Amanchu! anime series during the first three episodes I watched.
Every time I saw the main characters, Hikari and Futaba, (aka 'Teko'), I wanted to scream.
Especially with Hikari with that goddamn whistle and her grinning, overdrawn, overused chibi expressions, and Teko who is like a little mouse — frightened of everything, and constantly acting like a stiff wind would blow her away.
What pulled me into the story enough that I not only stuck around till the end, but also watched season two and eventually grew to love both these amazing characters and the series was Amanchu!'s opening theme song.
A stunning OP that stuck in my mind for days after I first heard it, and then spent weeks on my phone being played on repeat as I went about my day.
'Million Clouds' by Maaya Sakamoto
Called 'Million Clouds' and sung by Japanese singer and actress Maaya Sakamoto, the Amanchu! opening theme rescued me from abandoning what eventually became one of my favorite slice of life anime series.
Because 'Million Clouds' is one of those Japanese anime songs that not only has a gorgeous melody and beautiful vocals but, listen to it, and the way that music builds and builds will grab your soul.
The full version of the song (listen below), with its stunning extended instrumental interlude, will make you feel like anything is possible.
'Million Clouds' was composed by Frida Sundemo with lyrics by Sakamoto, and was used throughout the first season of Amanchu!
Maaya Sakamoto was also chosen to sing the ending theme of the second season of the anime — a song called 'Harō, Harō' for Amanchu! Advance.
But it is 'Million Clouds' I am adding to Leo Sigh's Best Anime Songs list this lovely Sunday morning, as listening to this song just gives me joy.
You can hear the full version of 'Million Clouds' in the first video below, along with a short version of Maaya Sakamoto's official music video for the track.
Don't miss the Amanchu! opening animation segment below that either to see how it sounds with its animation accompaniment.
If you love Maaya Sakamoto's voice as much as I do, you should also listen to her performances of theme songs for anime as diverse as Tamayura, Fate/Grand Order: First Order and Cardcaptor Sakura.
As for Amanchu!, if it is available for streaming in your area, you can watch both the first season and second season Amanchu! Advance on Crunchyroll.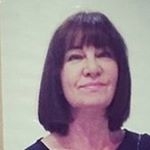 Latest posts by Michelle Topham
(see all)