According to eonline, actress Amanda Peet, who is pregnant with her third child, has just revealed its sex. With two daughters already, Peet is sure to be happy about this next child as well as this one, yep, it's a boy.
"I'm very excited," Peet told People after telling them the baby's gender. "My daughters are very excited now. We'll see what happens when he actually arrives though."
Peet's daughters, Molly June and Frances Pen, are four and seven, so are more than likely looking forward to a new baby brother. Peet, herself, says they've even been talking to him so he'll get to know their voices before he even arrives.
Peet, however, says she's a little bit tired during this pregnancy so has found it a bit more difficult to prepare for her son's arrival. After all, she is 42 and this is her third pregnancy.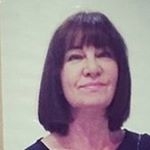 Latest posts by Michelle Topham
(see all)