Amanda Seyfried says Mark Wahlberg's prank proves he's an animal lover
Actress Amanda Seyfried was on The Tonight Show starring Jimmy Fallon last week where she talked about her adorable dog Finn, and all the photographs she puts up of him on Instagram. Photographs of Finn wearing wigs, hats, martian helmets — you name it, she dresses him in it and he just accepts it.
But, it was a dog prank done by Mark Wahlberg that she was the most talkative about. A prank Wahlberg pulled on set that involved Finn suddenly disappearing.
According to Amanda, however, the dog prank showed Mark Wahlberg is an animal lover, as it had a very animal-centric ending to it.
Watch Amanda Seyfried talking to Jimmy Fallon about Finn and Mark Wahlberg below. And, yes, she's gorgeous.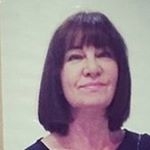 Latest posts by Michelle Topham
(see all)