Czech video game developer Amanita Design has apparently been busy since the release of their last game Creaks earlier this year.
Busy with a new game, to be precise — a new puzzle horror adventure game titled Happy Game.
And no, the game doesn't look happy at all.
Happy Game follows a small boy who, after falling asleep, begins to have a nightmare. As the nightmare progresses and strange creatures appear, he must figure out how to get through it, along with two subsequent nightmares, before he is able to wake up.
A cool and quite beautiful Happy Game trailer was released during a Nintendo Indie World event last night. An event that offered Amanita Design's superb work the attention of a wider audience than its games usually get.
The trailer shows a world that is certainly psychedelic and bizarre, but with utterly gorgeous graphics too.
Strange, dream-like, disturbing graphics you may find familiar if you have already played Amanita Design's previous games Machinarium and Botanicula.
That is because the amazing artist and animator Jaromir Plachy is responsible for the design of all three.
Happy Game is due to release sometime in Spring, 2021 and will be available on both PC and Nintendo Switch. The game's soundtrack is being created by the Czech alternative rock band DVA.
Watch the new Happy Game trailer below, and then join the tens of thousands of people, including me, who now have the game at the top of their Must Play in 2021 list, because doesn't that look amazing?
You can keep up-to-date on all of Amanita Design's games at the developer's official website.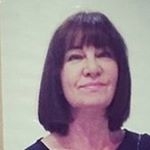 Latest posts by Michelle Topham
(see all)