An official music video for the Japanese rock band Amazarashi's 'Kyokai-sen' has just been released and, boy, is it beautiful, although the story it tells is wild and sad.
'Kyokai-sen' (aka 'Borderline' in English) is, of course, the opening theme song for Season 2 (second cour) of the anime series 86.
An anime whose opening animation was uploaded to YouTube last week, including a segment of Amazarashi's song 'Kyokai-sen'.
This week, however, we get the full 'Kyokai-sen' music video that, of course, features the theme song in its entirety.
The 'Kyokai-sen' music video is animated and begins with a small figure in a bright green jacket getting shot, while another figure similarly attired rushes up to him and then runs off.
The animation then switches to a boy playing a video game, and then back to the second brightly colored figure who is now running. Until he falls down a slope where he finds himself among others dressed like him, but all of them are dead.
As he moves one figure, it disintegrates in front of his eyes and blows away.
The 'Kyokai-sen' video then continues in the same vein, with the little figure running, other figures dying and flashbacks to people playing video games.
Until you realize, the figures are actually characters in a video game played by people who are dying themselves, as their obsession with the game destroys them.
Amazarashi's 'Kyokai-sen' is a fast-paced rock song with a cool melody and an addictive beat. It is a banger of a song, and one of the best anime themes this year.
Watch Amazarashi's 'Kyokai-sen' music video but, like me, I'll bet you can't just watch it once.
The anime 86 is currently streaming on Crunchyroll, with Season 2 (second cour) kicking off earlier this month.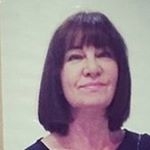 Latest posts by Michelle Topham
(see all)