While I have to admit I was not particularly enamoured of the CD Projekt Red video game Cyberpunk 2077 (way too many bugs and problems upon release that sapped my enjoyment of it), I highly doubt I will have that problem with the upcoming Netflix anime series Cyberpunk: Edgerunners.
A game that is based on the video game, and one that just got an absolutely explosive and mind-blowing trailer.
The trailer shows off the utterly stunning Cyberpunk: Edgerunners art style, its crazy action and fabulous character designs, all set to the emotion-grabbing soundtrack of Beethoven's Ode to Joy.
And a trailer, by the way, that is NSFW in nature — loud, violent and with nudes.
The new Cyberpunk: Edgerunners trailer came with a key visual featuring Lucy (see below), one of the anime's protagonists, as well as a September 13th release date on Netflix worldwide.
Cyberpunk: Edgerunners is a 10-episode standalone series that is being directed by Hiroyuki Imaishi (Kill la Kill), with Yoh Yoshinari (Little Witch Academia) as the character designer and animation director, and adapted screenplay by Yoshiki Usa (Promare) and Masahiko Otsuka (Star Wars: Visions 'The Elder').
That gorgeous animation is, of course, by Studio Trigger (Darling in the Franxx), as no other studio could pull off something that vibrant and wild.
Netflix describes Cyberpunk: Edgerunners this way:
In a dystopia riddled with corruption and cybernetic implants, a talented but reckless street kid strives to become an edgerunner: a mercenary outlaw.
Watch the just released Cyberpunk: Edgerunners trailer, and mark your calendars as this one looks like it may be an anime no true fan should miss.
Meanwhile, you will find more information, more trailers and behind-the-scenes stuff on the anime's official website.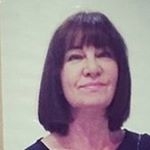 Latest posts by Michelle Topham
(see all)