British singer Amelia Lily has been away from the music scene for a while. Or, at least, that's what we all thought. That's because she's been off for the last year 'reinventing herself'.
According to Lily herself, in an interview with ODE Channel, she now has a new management team, a new record label and a completely new direction that she's going in. Not bad for a singer who is only 19, yet has already made a name for herself on the British music scene.
In the interview, which is absolutely delightful by the way, she talks about keeping her love life private (even though she's met a new man), and how one day she'd love to open a doggy day care center. She's also thrilled with her new song "California", in an incredibly happy place in her life and, will soon be releasing her first album.
Add in she had some lovely things to say about Cheryl Cole and her return to X Factor, and Amelia Lily proves once again just how delightful and lovely of a person she is.
Watch the rest of the Amelia Lily interview below.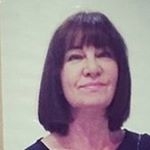 Latest posts by Michelle Topham
(see all)