When I first heard Amelia Lily's 'You Bring Me Joy' and saw the video, I knew she was going to end up being one of my favorite British singers. Her voice is amazing, her style is unique and she's just an absolute doll — as well as being smart, funny, and incredibly sweet. Plus, when Amelia Lily is interviewed, she's like all we northern English girls, upfront and honest. Love that.
So, today, I decided to revisit her hit song 'You Bring Me Joy' and play it as my Repeat Rotation Video.
'Your Bring Me Joy' was a massive hit in the UK when it was released in 2012 — one of the biggest hits ever for an X Factor competitor, in fact. It was Amelia Lily's first single and, to say she was barely 18 at the time, it's pretty darned brilliant.
Plus, I love the video itself as it was filmed in all the areas of LA I used to live in or roam around. Brings back some great memories (oh yes, LA, I do miss you).
Watch it below and play it for your Repeat Rotation Video tomorrow, and I guarantee you'll have a helluva time getting it out of your head. I'm on about my 20th play through today and still dancing and singing.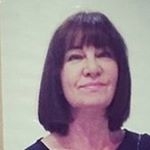 Latest posts by Michelle Topham
(see all)