America Ferrera looked absolutely gorgeous yesterday when she attended the UK Gala Screening of 'How to Train Your Dragon 2' at the Vue West End in London. Wearing a stunning white lace patterned dress and plain white pumps, it was her lovely smile and flawless skin you noticed even more.
Ferrera, of course, is the voice of Astrid in the new animated action adventure movie and recently told the Irish Independent she would like her character to be a role model for young girls as she's not the typical 'damsel in distress'.
She added, "That's what I love about playing Astrid. She's adventurous, and exciting, and competitive. If anything, she's running to Hiccup's rescue, not the other way around".
Other than How to Train Your Dragon 2, America is most well known for her lead role in the 'Ugly Betty' TV series that was a huge hit not only in America but all over the world. She was also lauded for her work on 'The Sisterhood of the Travelling Pants', and in The Dry Land' when it showed at The Dallas International Film Festival.
Outside of work, America Ferrera is very involved in Democratic politics but in particular in helping get Latinos out to vote.
How to Train Your Dragon 2 will be releasing in UK movie theaters on July 11th.
"That's what I love about playing Astrid – she's adventurous and exciting and competitive. If anything, she's running to Hiccup's rescue, not the other way around. So it's fun to play a character that feels fresh." – See more at: http://www.independent.ie/woman/celeb-news/ferreras-hope-for-dragon-character-30374351.html#sthash.hVx88wfb.dpuf
"That's what I love about playing Astrid – she's adventurous and exciting and competitive. If anything, she's running to Hiccup's rescue, not the other way around. So it's fun to play a character that feels fresh." – See more at: http://www.independent.ie/woman/celeb-news/ferreras-hope-for-dragon-character-30374351.html#sthash.hVx88wfb.dpuf
"That's what I love about playing Astrid – she's adventurous and exciting and competitive. If anything, she's running to Hiccup's rescue, not the other way around. So it's fun to play a character that feels fresh." – See more at: http://www.independent.ie/woman/celeb-news/ferreras-hope-for-dragon-character-30374351.html#sthash.hVx88wfb.dpuf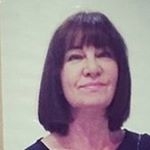 Latest posts by Michelle Topham
(see all)