New York City-based indie rock band American Authors performed their new track 'Go Big Or Go Home' live on James Corden on Wednesday night (July 22nd, 2015), and what a cool and fun song it is.
'Go Big Or Go Home' has a fabulous banjo, a rocking chorus, a quick but awesome drum solo, and one of the catchiest melodies around. The song was also recently featured on the 2015 NBA Playoff promotions, so it is apparently not just me that loves it.
Then again, it is the perfect song for the NBA or any other sport for that matter. Because isn't that how all top athletes think about their sport? Go big or go home!
Watch American Authors performing 'Go Big Or Go Home' on The Late Late Show with James Corden below. And then watch it again and again, like I just did. Because it is just massive fun.
You can also watch the American Authors play The Bandmate Game in the video below that, to see just how well the guys know each other. Very well, it seems.
Updated: Sadly, as is usual, James Corden removed the band's live performance on his show (which is why we no longer feature performances from his show, as they disappear too fast). So we have substituted a fabulous acoustic performance of 'Go Big Or Go Home' which the band performed in front of a live audience as part of the Vevo GO Shows a couple of weeks later. Enjoy!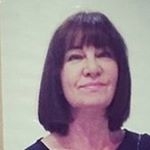 Latest posts by Michelle Topham
(see all)