Majority of Americans don't trust Trump, they trust Angela Merkel according to Pew Research data
Majority of Americans don't trust Trump, they trust Angela Merkel according to Pew Research data
Now I've been calling German chancellor Angela Merkel 'The Leader of the Free World' since Donald Trump was elected president in November, 2016.
After all, Merkel is smart (she's a former research scientist with a PhD in Physical Chemistry), she is open-minded, she is a savvy politician, she is hugely popular and well respected throughout Europe and much of the rest of the world, and she gets things done.
Trump, on the other hand, is poorly-educated and ignorant.
He is a liar, a racist, a bigot, a homophobe and a misogynist. He is a failed business man, as he has declared bankruptcy four times, and the only reason he got started in business in the first place is because his wealthy father handed him a million dollars to do so.
Trump has also built his businesses on the backs of workers and contractors he ripped off by refusing to pay them for the services they performed for him.
In other words, Angela Merkel should be respected. Trump should not.
Related: Trump treats Angela Merkel like he's a spoiled child upset with mommy
So, it wasn't surprising to me to see new data from Pew Research that shows the majority of Americans seem to believe Angela Merkel is 'The Leader of the Free World' as well, as they trust Merkel and do not trust Trump.
Those figures also go for residents of most G20 countries who, when polled, say they have more faith in Angela Merkel than in Trump to handle world affairs. Well, honestly, you'd have to be a bit of an idiot not to.
As for the figures from the U.S?
Fifty-six percent of Americans polled said they have confidence in Merkel to do the right thing when it comes to foreign affairs. Only 46 percent have confidence that Trump would.
Not surprising also is, that only people in two countries said Trump would handle world affairs better — India and, wait for it…Russia.
And we all know what a big pal of Putin and a supporter of Russia Trump is.
Then again, when Russia is one of the few reasons why you were actually elected president, you would be wouldn't you. Hence, why Russians like him too. They helped get him elected.
As for the Pew Research data that came up with this unsurprising result. They surveyed 1,505 adults in the U.S. between Feb. 16 and March 15 via telephone.
You can read more on that G20 report here. It's interesting.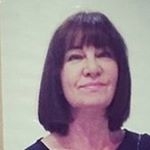 Latest posts by Michelle Topham
(see all)