With every new character video released for the upcoming slice of life comedy anime The Café Terrace and Its Goddesses, I am even more desperate to check out its first season.
Come on, I am a big fan of anime featuring cute girls, and this one has them in spades.
Look at the new Ami Tsuruga character video — the video for The Café Terrace and Its Goddesses waitress who is not only GORGEOUS, but a huge prankster as well.
Now that is the type of girl I like — pretty, and not afraid to have a bit of fun.
The Ami Tsuruga character video also came with a beautiful character visual for the 17-year-old part-timer, showing her dressed in the cafe's cute uniform while wearing joke glasses and winking.
If you have read the manga the anime is based on, you will know those glasses are quite tame for Ami, as she is famous for wearing masks at work just so she can prank her co-workers.
The Café Terrace and Its Goddesses is based on the manga by Koji Seo (known as Megami no Café Terrace in Japan).
The manga currently has nine volumes out in Japanese, with the fourth English language volume published by Kodansha last month.
Kodansha says this about the plot:
When Hayato's grandmother passed, he planned to sell her rundown café on the shore—not realizing that it was also home to five young women who call themselves her family?! Their desperation to keep the café open convinces Hayato to give it a shot…but even their best intentions might not be enough to make it work! And can he even work with these five unruly women?

No matter what, he's got his work cut out for him!
The manga's anime adaptation is being directed by Satoshi Kuwahara (Girlfriend, Girlfriend), with series composition by Keiichirou Oochi (Monogatari), and character designs from (Genie Family 2020).
The anime itself is due to premiere in April, 2023.
Check out the new Ami Tsuruga character video below. She's adorable!!!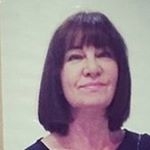 Latest posts by Michelle Topham
(see all)