Latvia had their Supernova last night, the Latvian national selection competition for the Eurovision Song Contest 2015, and for the first time in years an act that has a chance of actually winning was chosen. Her name is Aminata Savadago, her song is called 'Love Injected', and her voice is incredible.
Aminata Savadago was chosen to represent Latvia out of four acts that had made it to last night's final. When voting started, however, she was in the lead early on, with nearest rival Markus Riva eventually running a quite distant second.
By the end of the voting, Aminata Savadogo and 'Love Injected' were declared the winner, and she will be on her way to Vienna in May to do her country proud.
'Love Injected', by the way, was composed by Aminata herself along with Kaspars Ansons, and it's definitely a kickass song.
Last night wasn't the first time Aminata has tried to be the act that would represent Latvia at Eurovision either. She tried once before in 2014, but came in fifth in the Supernova final.
No worries, though. This year is obviously her year and, if she gives as amazing a performance as she did last night, she shouldn't have any problems getting through to the Eurovision final at all.
As for my personal favorites so far, Aminata now joins three other acts I think have a good chance of getting in the top five at Eurovision 2015 in Vienna in May. Il Volo for Italy, Nina Sublatti for Georgia, and John Karayiannis for Cyprus.
Meanwhile, watch Aminata's winning performance at Supernova last night below. Isn't her voice amazing?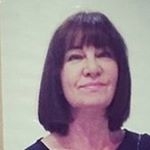 Latest posts by Michelle Topham
(see all)