Leave it to Late Night with Seth Meyers to make a guest work for his five minutes in the spotlight, at least that was the case when it came to George R. R. Martin, the author of the 'Game of Thrones' series of books, this week.
Martin was on Late Night with Seth Meyers and, rather than being allowed to just sit and converse like any guest would expect, he was faced with comedian Amy Poehler who tested him with some 'Game of Thrones' trivia.
Of course, it being Amy Poehler, she wasn't exactly fair with her questions either.
Instead Martin was asked about quotes like 'Winter is coming' and, when he named the Game of Thrones character that said it, being told, no, in reality, the quote was from a TV station weather anchor.
Bless him, though, Martin took it all in his stride and laughed. Watch him in the video below.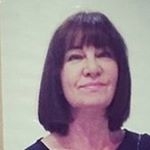 Latest posts by Michelle Topham
(see all)