Comedian, director and actress Amy Poehler's new movie Moxie got its first official trailer today and, if you are in to girl power films (and who the hell isn't nowadays?), this one is going to be a banger.
Moxie is directed by Amy Poehler (her follow-up directorial job after the 2019 film Wine Country), and tells the story of 16-year-old Vivian (Hadley Robinson) who, after being someone who 'keeps her head down' in high school so she isn't bullied or sexually harassed, suddenly finds out her mother (Poehler) as a teen was absolutely the opposite.
In fact, if rebels were a thing, Vivian's mother was their leader.
This gets Vivian emulating her mother by publishing a zine that supports girls, while calling out the double standards and the toxic environment the girls at her school are forced to endure.
A zine that soon sparks a full-fledged, school revolution as most of the rest of the girls in school realize they are done with the bullshit too.
Tina Fey and Amy Poehler Make Fun of George Clooney's Lifetime Achievement Award (Video)
Moxie is based on the novel by Jennifer Mathieu, with a screenplay by Tamara Chestna and Dylan Meyer.
The film stars Hadley Robinson, Lauren Tsai, Nico Hiraga, Patrick Schwarzenegger, Josephine Langford, Sydney Park, Clark Gregg, Marcia Gay Harden and Ike Barinholtz. And, of course, Amy Poehler as Vivian's mother.
Watch the first official Moxie trailer below and, if there are teenagers in your life (and especially girls), make sure you bookmark its Netflix release date as this one is a must watch.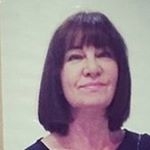 Latest posts by Michelle Topham
(see all)